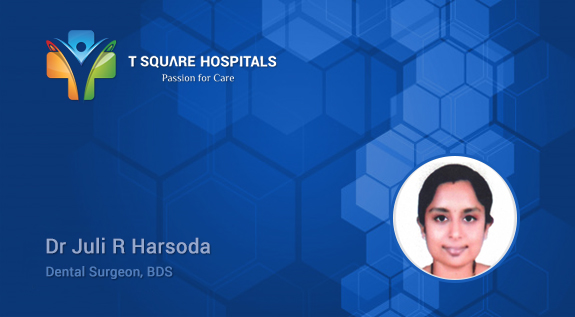 Profile details: Dr Juli Rohan Harsoda did her BDS from prestigious M.P. Dental College, Baroda, Gujrat. She is a skillful dental surgeon with wide range of work experience and able to perform various dental surgeries like RCT, crown and bridge treatment, dentures, all types of fillings, scaling, extraction as well as aesthetic and cosmetic dentistry, on regular basis. Also focused in further gaining experience in cosmetic as well as preventive aspects of dental conditions.
KEY COMPETENCIES AND SKILLS
Updated knowledge and experience in dental care.
Wide range of experience in skilled dental procedures
Ability to response quickly in dental emergency and pain management
Excellent fine motor skills
Effective communication skills
Affiliations:
Work at Shree Swaminarayan Gurukul Hospital, Rajkot as dental surgeon
Working as an associated dental surgeon at Dr Sonal Patel's dental clinic in Anand, Gujrat.