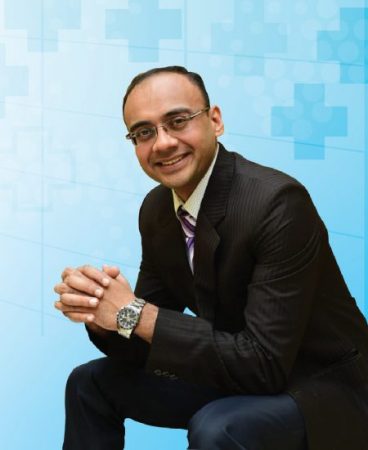 I would like to share a small story about me and my dream which you are now seeing it as a reality. I was blessed to be born to parents who were deidicared teachers in the field of medicine and economics. Being the only son I learnt to be independent quite early in life as both of them were working while I was at school and at home in the beautiful city of Anand where majority of my childhood was spent. This sense of independence drove me to the prestigious Indian army from my childhood. But medicine was in my blood as I eventually took up this undergraduate studies in the renowned B J medical college in Ahmedabad. Getting the doctorate degree fulfilled my dream partly as I wanted to join the army so I order to fulfil my dream I joined the army as a doctor in the rank of captain and left far away from my family and my hometown. I spent almost 15 years in the army which not only gave me the opportunity to complete my masters in the field of general surgery but it took me to places where civilians can only dream to go.
I lived and treated our soldiers in far and distant places at borders in the mountains and in the valleys attending the very gruesome calls of battle injuries. Army taught me importance of punctuality and discipline in all forms of life. It taught me the real meaning of sacrifice and importance of each and every life no matter what background they are coming from. My long career in the army ended as Lt. Col as I wanted now to serve my hometown after serving my motherland. The surgeon in me wanted to give back to the place where I grew up and to fulfil this dream me and Tanuj Patel joined hands with like minded people which lead to the birth of T square hospital.
This project was a success due to the blessings of my parents and the almighty and joint efforts of its team members. We have built this hospital with the sole aim of providing world class care at affordable price to the needy patient irrespective of his caste, creed or background. This hospital not only aims curing the disease but also at improving the overall health of people in all phases of life including mental, physical, emotional and spiritual so the body is not only disease free but also healthy.